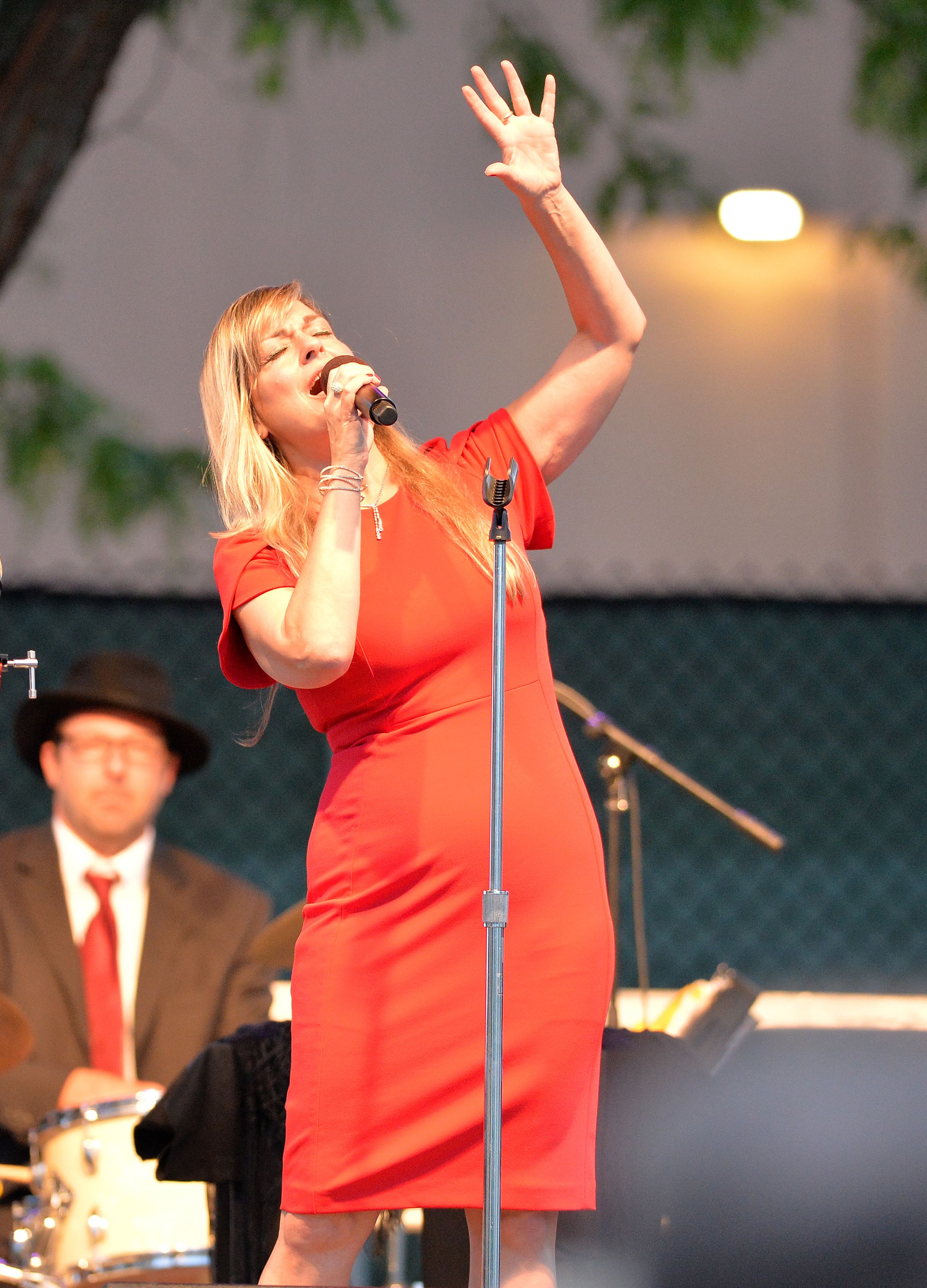 "THE LISA FISHMAN JEWISH EXPERIENCE"
A soulful, hip and eclectic musical cabaret 
covering the world of Jewish music and songwriters 
from the Old Country to today.
Enjoy the World of Jewish Song experienced through the eyes of an American singer, actress, songwriter, comedienne, dancer and multi-instrumentalist with a background in Musical Theater, Klezmer, Jazz, Folk, Rock, Blues, Pop and World Music.
Lisa and her band cover a vast and eclectic repertoire from the world of Jewish song - from traditional Yiddish, Ladino, and Hebrew favorites to Jewish songwriters like Leonard Cohen, Irving Berlin and Bob Dylan to Lisa's own original compositions.  Lisa sprinkles in new, original English lyrics to some of the old classics, offers new Yiddish translations of English hits, and reimagines traditional Jewish Music repertoire with her own unique spin.  It's a modern, hip musical act that is one part Klezmer, one part pop-n-jazz, and one part comedy and cabaret.  
All the while, Lisa - a true 'Triple Threat - takes the audience on a musical, theatrical, and emotional journey with her beautiful, soulful, and dynamic voice, charismatic stage presence, dancing and theatricality, comic wit, original musical interpretations, guitar playing, songwriting and individual style. 
'The Lisa Fishman Jewish Experience' is a unique musical experience led by a powerhouse singer, actress, songwriter, comedienne and performer.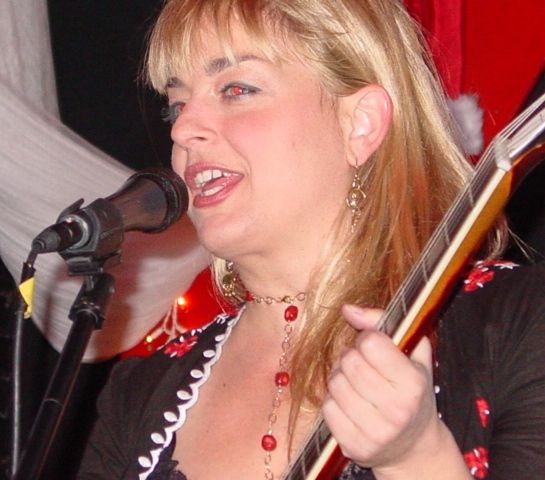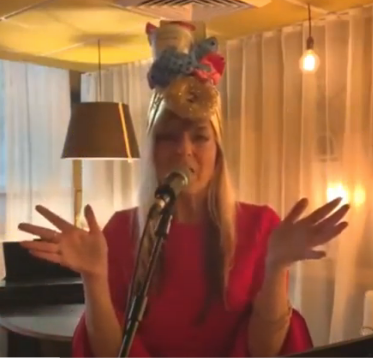 MORE ABOUT
"THE LISA FISHMAN JEWISH EXPERIENCE:"
Covering everything from hits of the Yiddish Theater, Jewish Folk Music, Ladino favorites, and Hebrew standards – including new, English verses of Lisa's own creation to Yiddish translations of English classics, to contemporary music by Jewish songwriters and composers such as Leonard Cohen and Carole King, to standards by the greats from Tin Pan Alley like Irving Berlin and George Gershwin, to Lisa's own original compositions, "The Lisa Fishman Jewish Experience" is a truly eclectic journey through the land of Jewish song and Jews in music. At the center is Lisa's gorgeous voice and command of the stage, and her ability to deeply connect to a lyric and to her audience.
One minute Lisa delivers a heartfelt Yiddish standard that she sings as an dark, rock ballad - including her own original English lyrics, the next minute she passionately croons a Bob Dylan song (one of the great 'contemporary' Jewish songwriters!) in English and Yiddish with her guitar, next she's singing and dancing along to a Gershwin ditty played as a traditional "Freilakh."  Suddenly the mood changes, and Lisa is gently strumming the ukulele and singing a classic Yiddish love song with a Latin feel, only to change the mood again to perform one of her own original English songs with a Jewish bent.  Finally Lisa belts out her own "Yiddish-ized" version of a Carmen Miranda hit that she performs as a character of her own creation, "Carmen Meshuggeh," complete with head piece topped with bagels and cream cheese. 
A talented actress with a long list of leading roles in Off-Broadway and Regional Musical Theater, Lisa knows how to act a song and tell a story. Her special ability to transition from dramatic to comic and everything in between with a sincerity, honesty, and connection to the material takes the audience on an emotional journey as well as a musical one. The results are moving and heartfelt interpretations of the material, no matter what style the song is in.  To add to the variety, Lisa is a talented guitar player, as well as a ukulele player - both which get utilized in her act.  And, Lisa brings a musicality to the material just as significant as her attention to lyric. The result is beautifully phrased songs and unique musical interpretations – nobody sings these songs just like Lisa.
The centerpiece is Lisa's singing. With a wide vocal range and a Broadway sound heavily influenced in pop and jazz, Lisa can belt the heck out of song when the piece requires it, but she also knows when to pull back and offer a quiet intimacy on some of the beautiful ballads she shares. With her tasteful phrasing and unique style, Lisa sings with a sensitivity, soul, and dynamism that is always stirring and often magical. Add to that a time step, shuffle, kozatsky or rhumba, and what you have is a true 'Triple Threat' tackling the world of Jewish song and coming up with an incredibly entertaining and moving show.
From Molly Picon, Moishe Oysher, Seymour Rechzeit and The Barry Sisters, to Carole King, Bob Dylan, Leonard Cohen, and Paul Simon, to Irving Berlin, Kurt Weill, Richard Rodgers, and George Gershwin, to Eddie Cantor, Sophie Tucker, Mel Brooks, and Tom Lehrer, to her own material and other wonderful gems from the world of Jewish music, Lisa's beautiful voice, soulful interpretations, comic wit, fantastic performing and charismatic presence never fail to leave her audiences wanting more.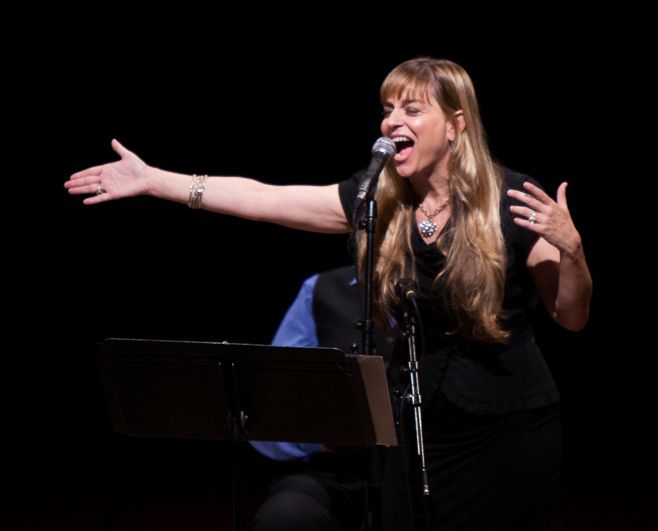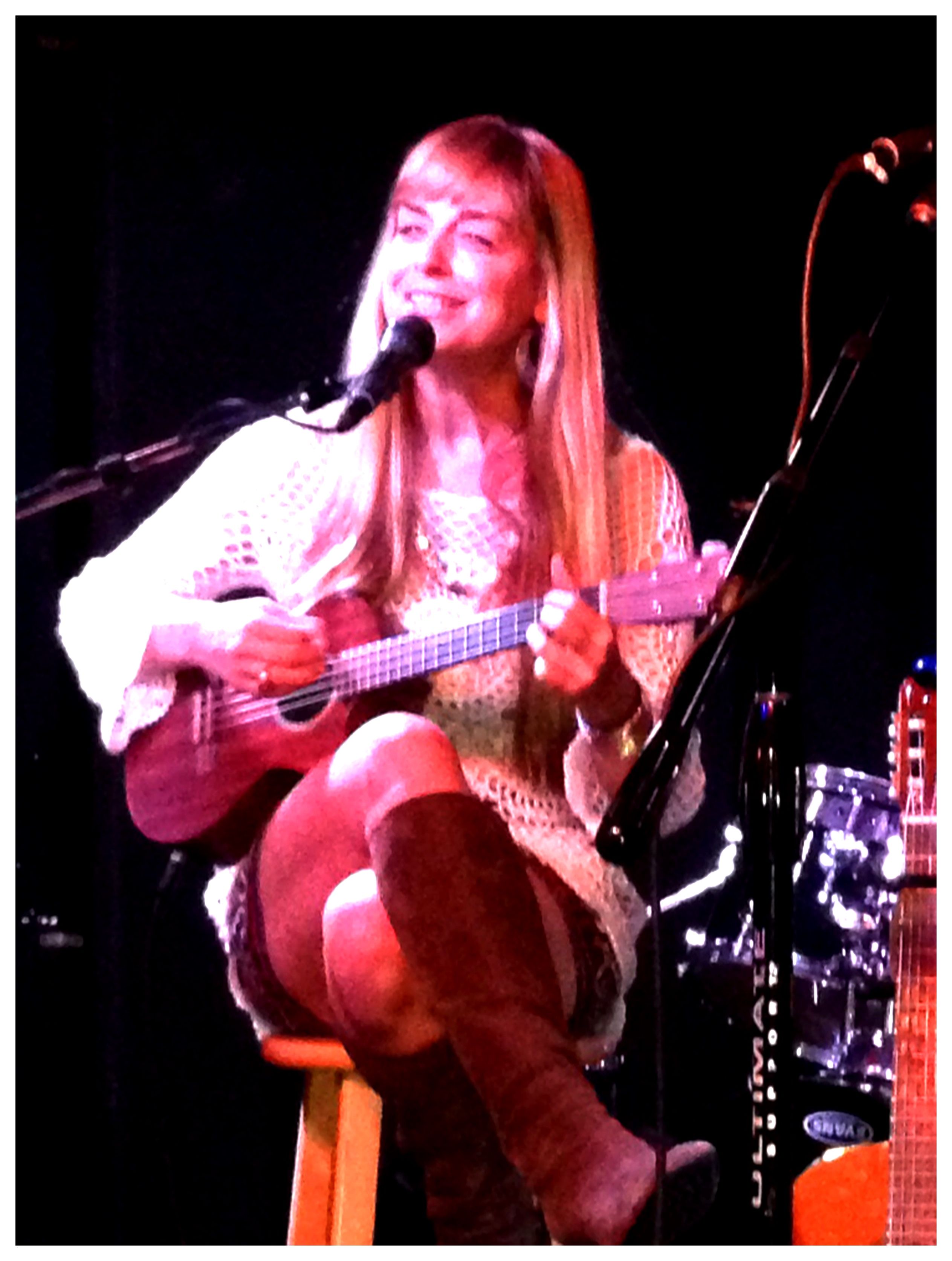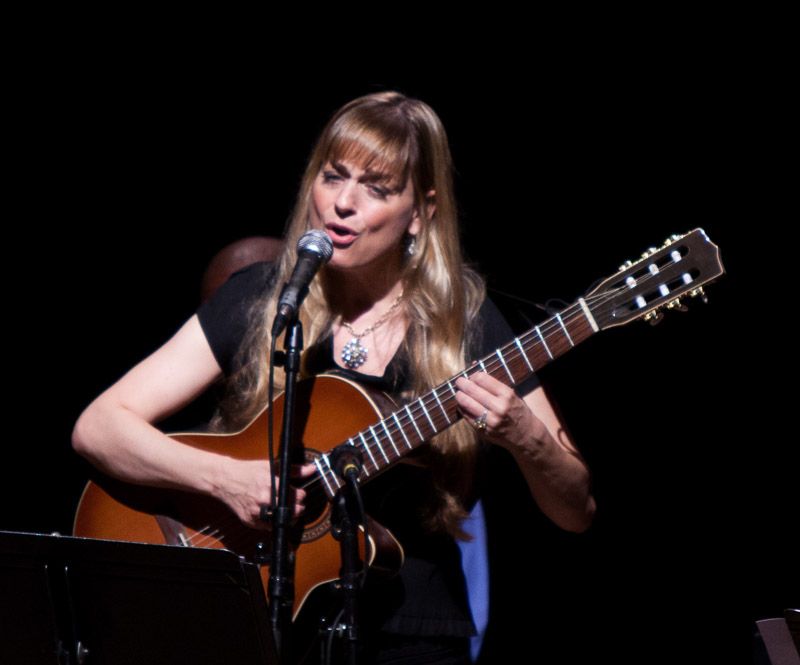 Lisa Fishman on Youtube (Click on the link below):